Mini-Railway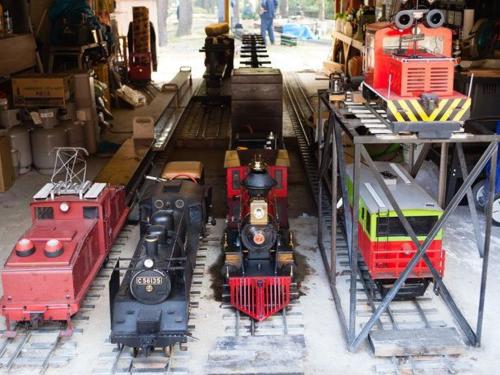 Mini SL runs at the foot of Hakuba mountains!
Escaping from daily life and enjoying the mini SL in a forest .
Total 1,000 m long railway which mini-steam locomotive can run is waiting for you!
The mini-railway is equipped with T, 50 m long railway bridge, tunnels and an engine-house office where can have 26 carriages and repair traverser and carriages.
We have O. S Baldwin Morgan train. The 7.5 inch steam locomotive (carriage scale 1/8) boasts power and safety. It can tow a vehicle with 20 adults ride.
5.0-inch electric locomotive (carriage scale 1 / 8.4)  of an electric locomotive [DeKi 100] and [SL type electric carriage], you can experience driving those two (available for junior high school students or above).

Mini-Tetsu Total 7 carriage + 2 carriages.

[DeKi 100]  Electric locomotives are the first stage of electric locomotives for transporting woods.
Price List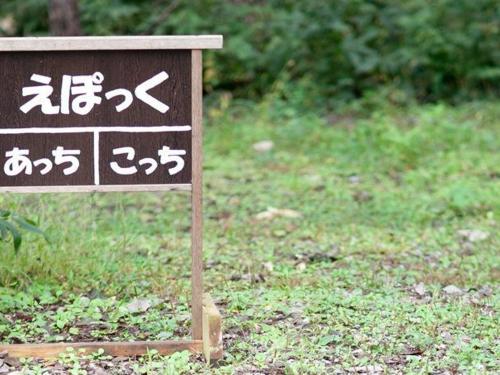 Mini-steam locomotive riding experience (300 m × 2 laps)
Elementary school student and above | 500 JPY per person Infant (Preschool child over 3 years old)  |  300 JPY per person * Children under 5 years old are required to attend parents (charged) in order to ensure safety.
Electric locomotive driving experience (300 m × 2 laps)
1,500 JPY per carriage The driver is over junior high school student. Deki 100 capacity 5 people (1 of them is driver) SL model train capacity 3 people (1 of them driver) *Drivers should be junior high school students or above
Rental layout (carry-in carriage)
9: 00 ~ 15: 30 Bringing 1 carriage 3,000 JPY Only 5 inch and 7.5 inch carriages is able to run. *Reservations are required for Rental layout.
Hours |  10:00 ~ 15:30



Season  |  May 1st ~ Oct 31st
*We have Irregular holidays, so please contact us about it
*For mini steam locomotive, it takes 5 to 10 minutes to get on for the fist time of the day.